AK-05 Kitchen features
Our AK_05 TailorMade range is a modular kitchen system full of features which can be integrated in any way you need to create the kitchen of your dreams.
Having just been updated, take a look at some of the new fantastic features that go together to create this modern kitchen range.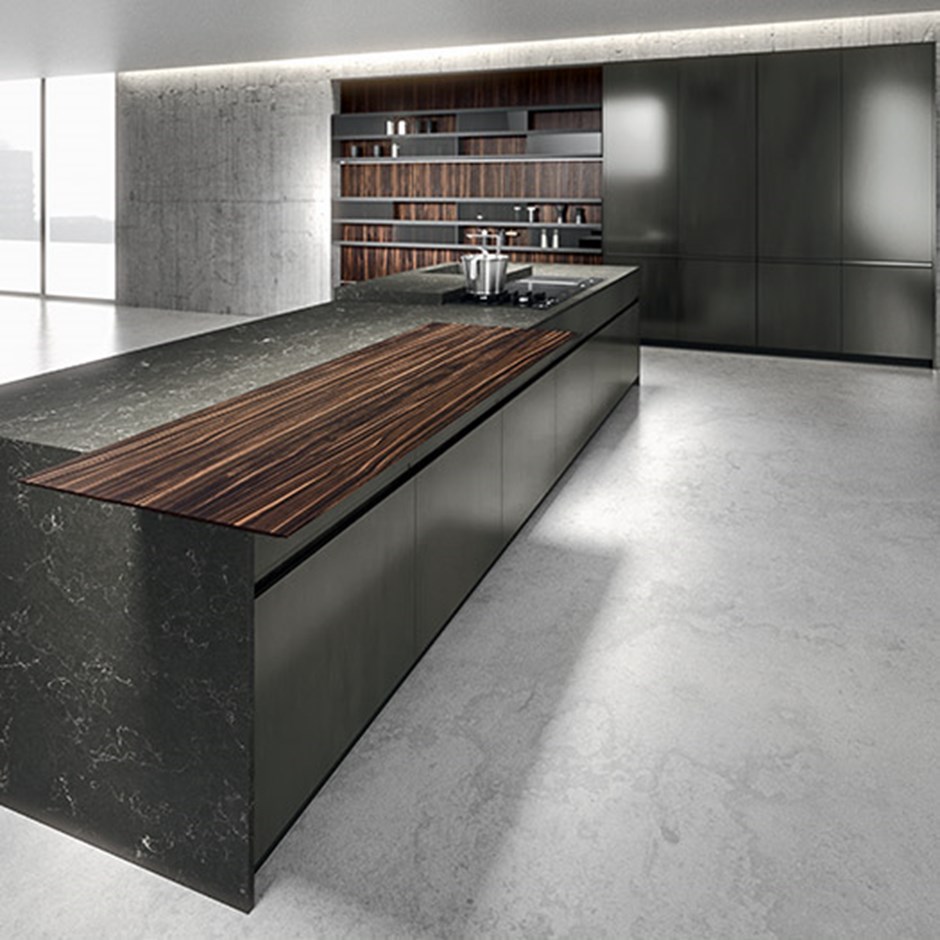 "Majestic" counter
This beautiful kitchen counter has 30° sloped edges to add style and elegance to any modern kitchen. Options with an overhang or single leg are available.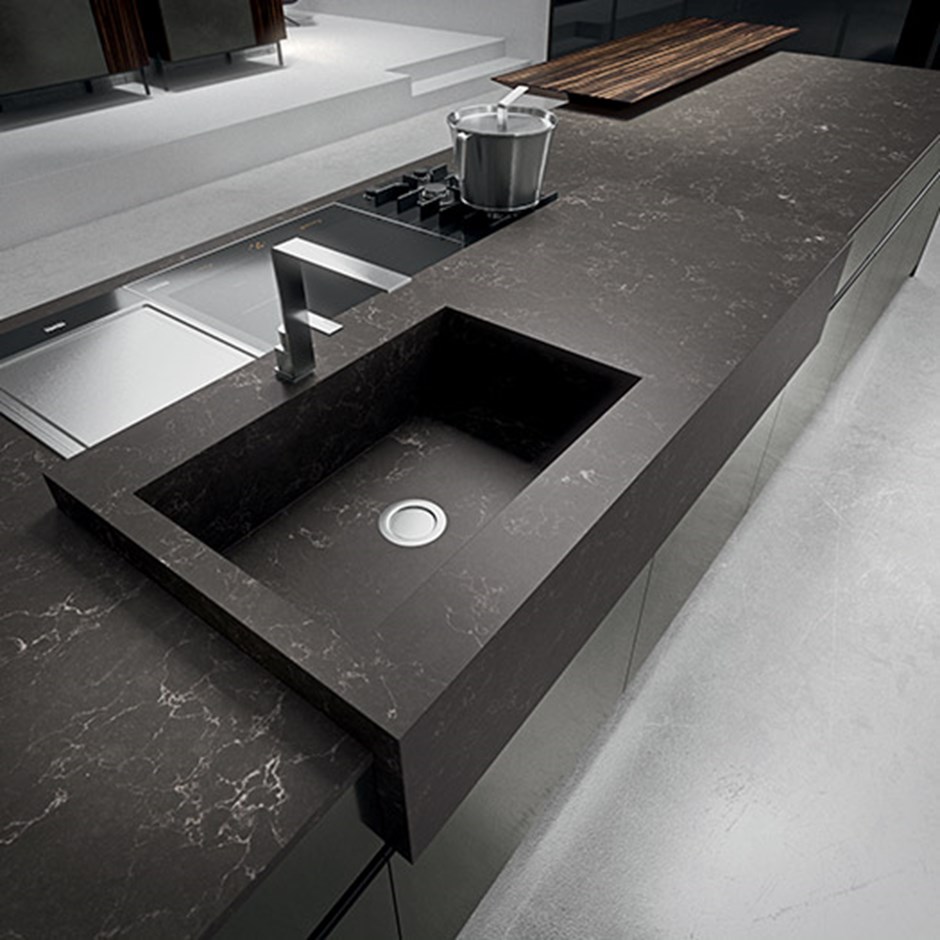 Single piece kitchen sink
This sleek kitchen sink is seamless, made from a single piece of your chosen finish. There are a variety of finishes and options available including integrating your hob.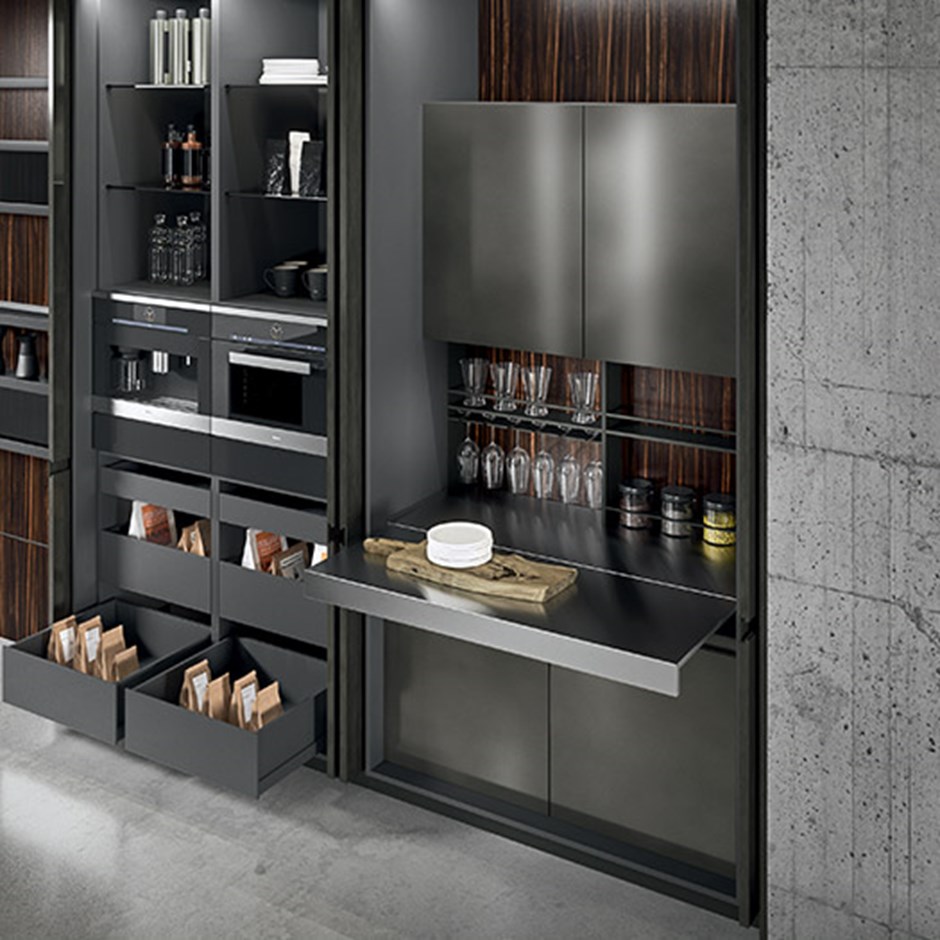 Tall kitchen units
The addition of these tall units to any kitchen can't fail to impress. Options with pocket doors make life increase your working surfaces and provide a sleek, clean look when closed.
KONTENA sideboard
The addition of sideboard elements with integrated asymmetric doors can be positioned across all your living areas. With a variety of sizes and horizontal or vertical structures, these elements are great addition to the AK_05 TailorMade range.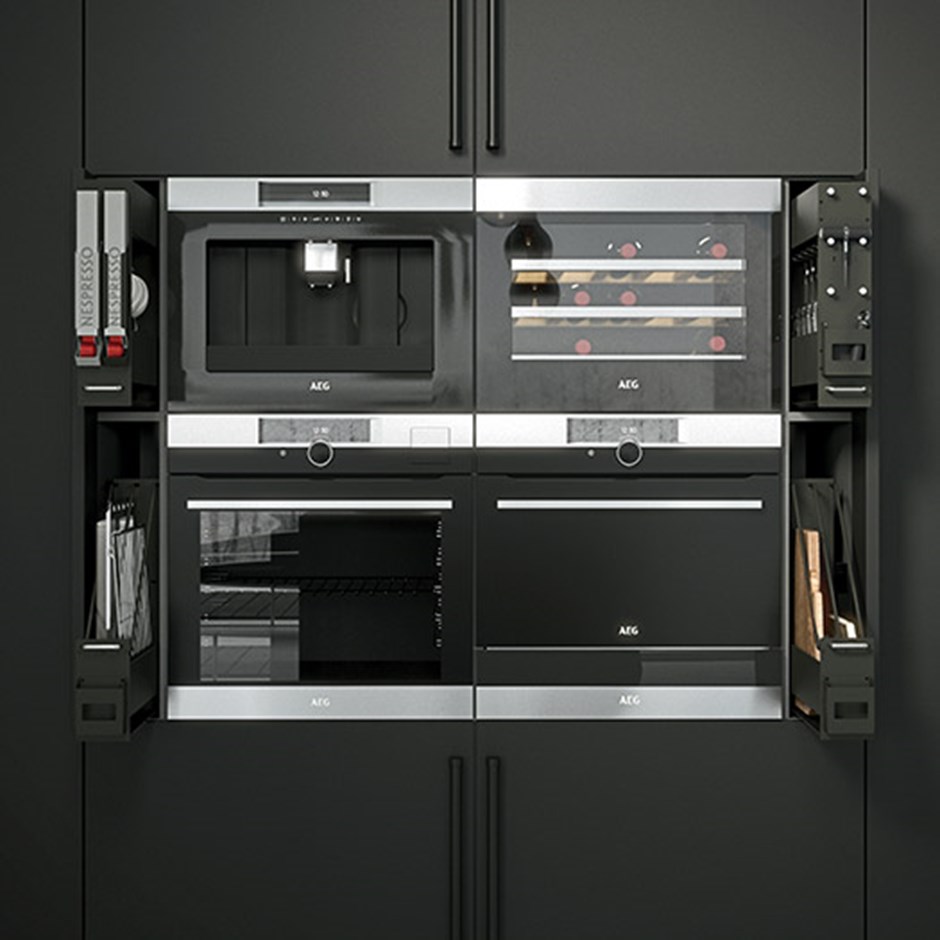 Integrated storage for kitchen accessories
These specially designed pull-outs for your kitchen accessories make the most of the space created by using standard size electrical appliances on 75-cm maxi tall units. Offering an area for hot drink preparation and wine storage the vertical areas can house your cutting boards and tray.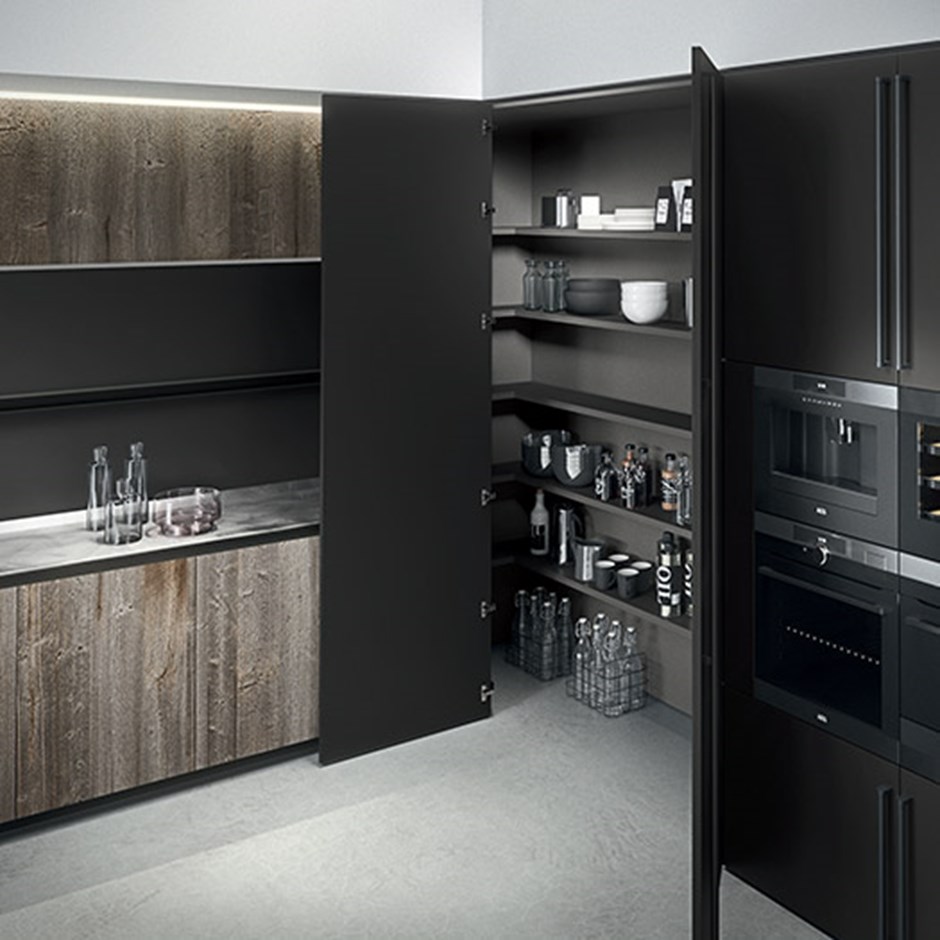 Corner pantry cupboard
This large pantry style corner cupboard can be configured with a large variety of internal layouts to enable not just storage but also food preparation.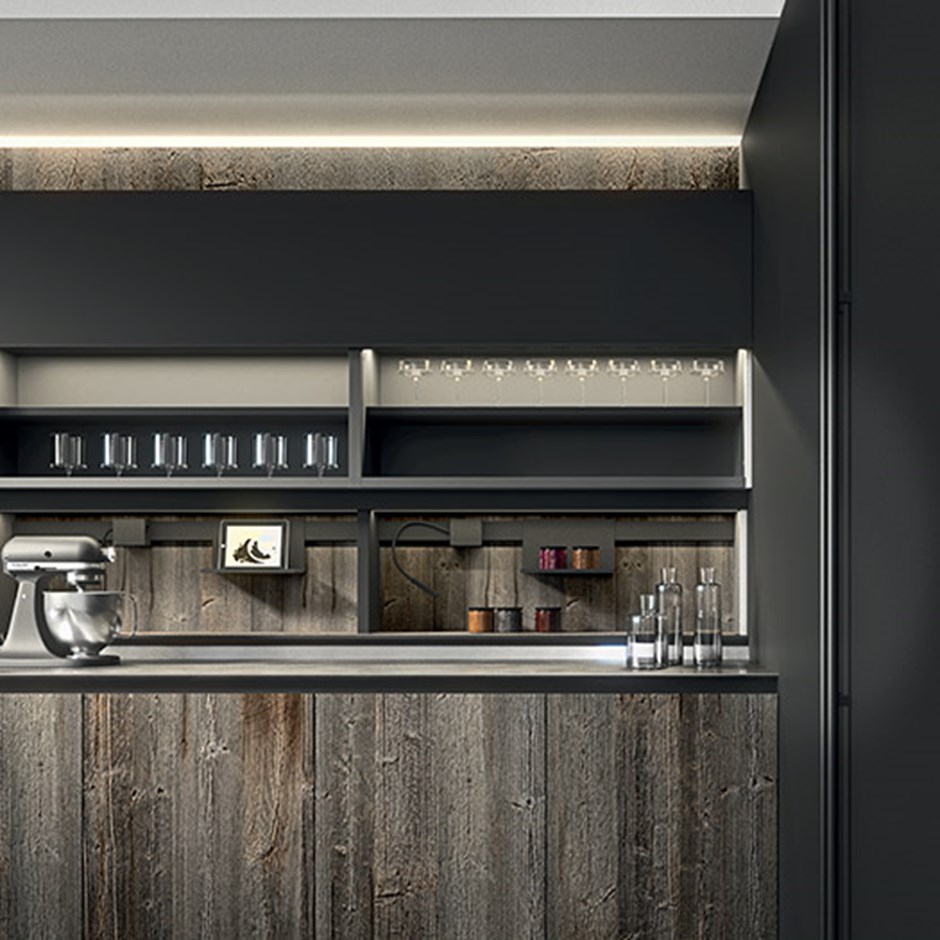 Internal storage options
The new INSIDE storage unit, concealed behind the base units, allows a variety of possible internal layouts. The front door opens vertically in a downward direction. The upper INSIDE-UP wall unit is fitted with the same mechanism, but with an upward sliding opening system.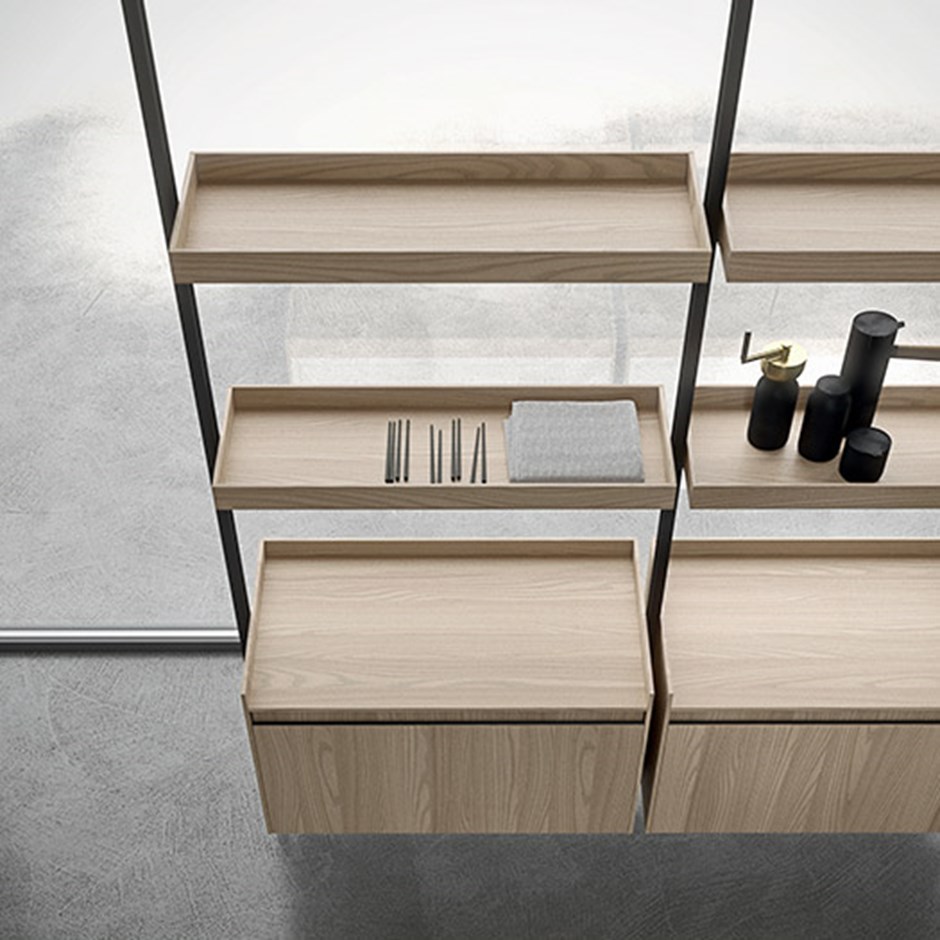 VERTICAL bookcase
The VERTICAL bookshelf with an aluminium pole structure features alternating shelves, storage trays and wall-mounted base units. Available in a variety of finishes, this is a sophisticated addition to any kitchen.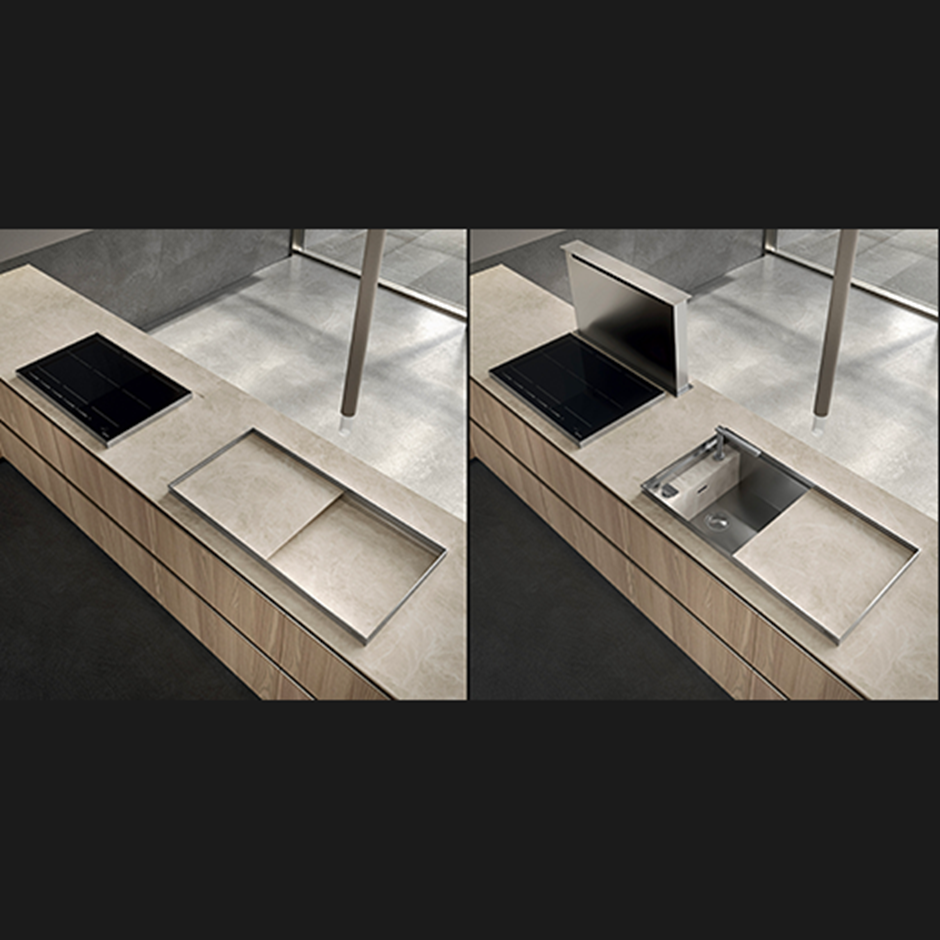 MIZU sink & KASAI hob
New collection of MIZU sinks and KASAI induction hobs are characterised by a 4-cm high frame in satin-finished steel. With certain materials, the sinks can be personalised with covers in the same material as the worktop.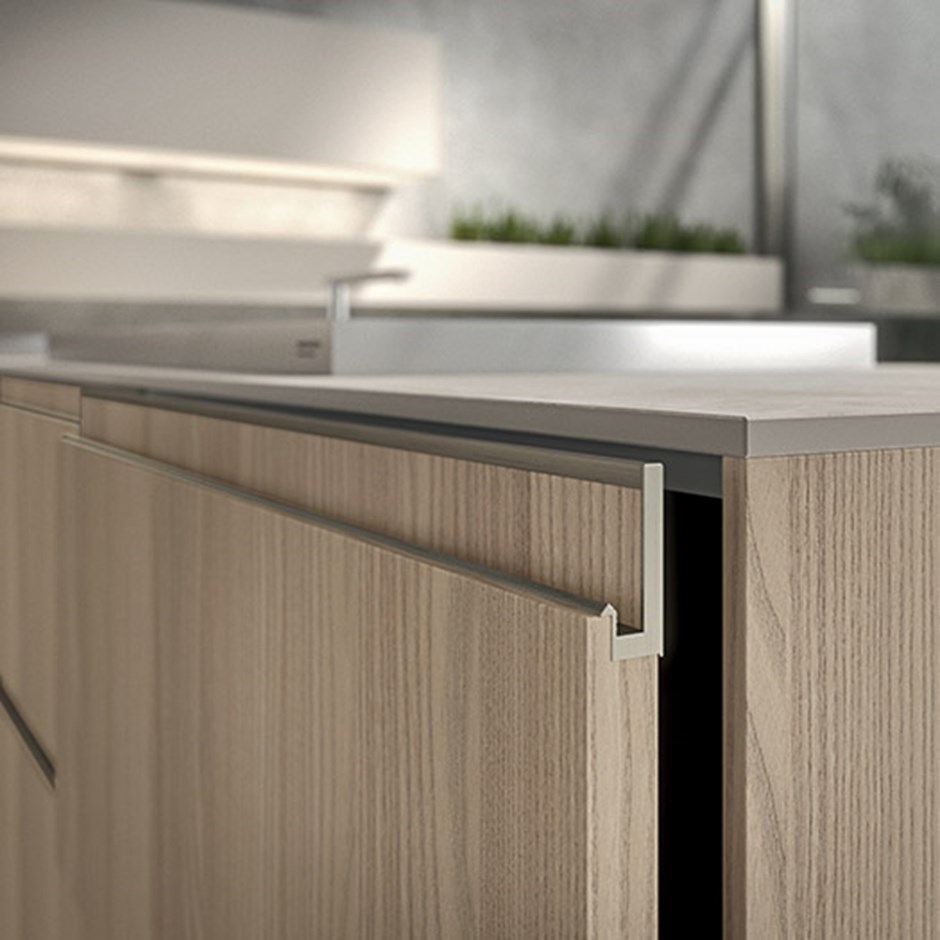 COVER-UP handles
A covered up opening system with extruded aluminium can be designed into your kitchen, adding to the sleek, modern look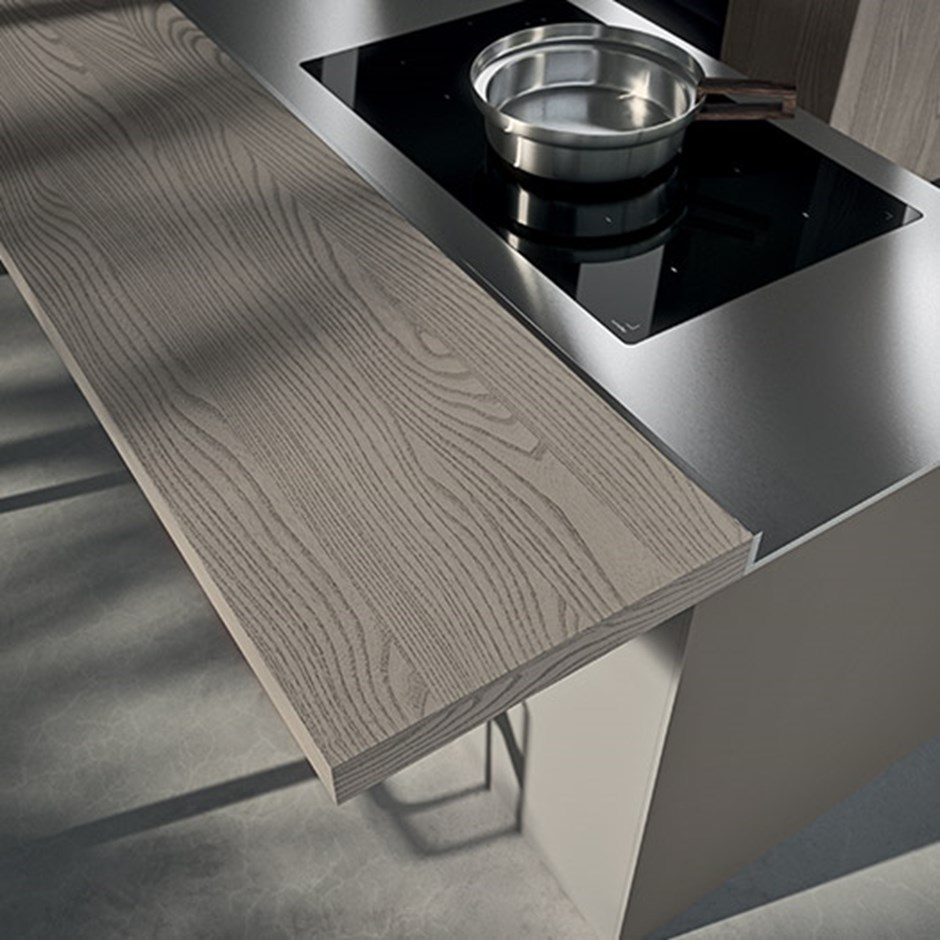 Breakfast bar
A breakfast bar with an overhang is available in multiple finishes and sizes. A solid metal supporting can be added can allow you to adjust the slope of the snack bar.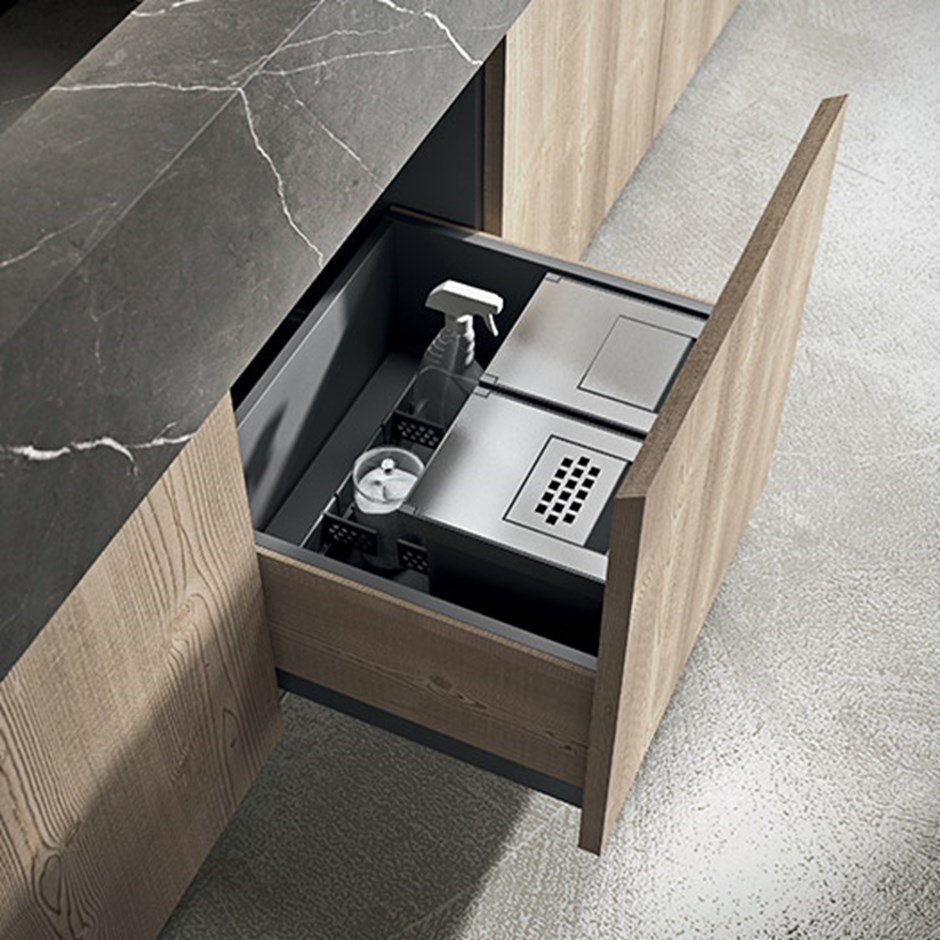 Dust bin rack
Keep your waste hidden away with the multiple options available for sorting and storing whilst keeping your household cleaning products handy too.
To find out more about this modern kitchen range visit our Plymouth kitchen showroom where you can talk to our experts, alternatively give us a call on 01752 787131.