AKB-08 Kitchen features
Our AKB_08 brings the practicality of a professional kitchen into your home. Clean lines and elegance give this kitchen a truly striking look
Learn more about the fantastic features of this modern kitchen range.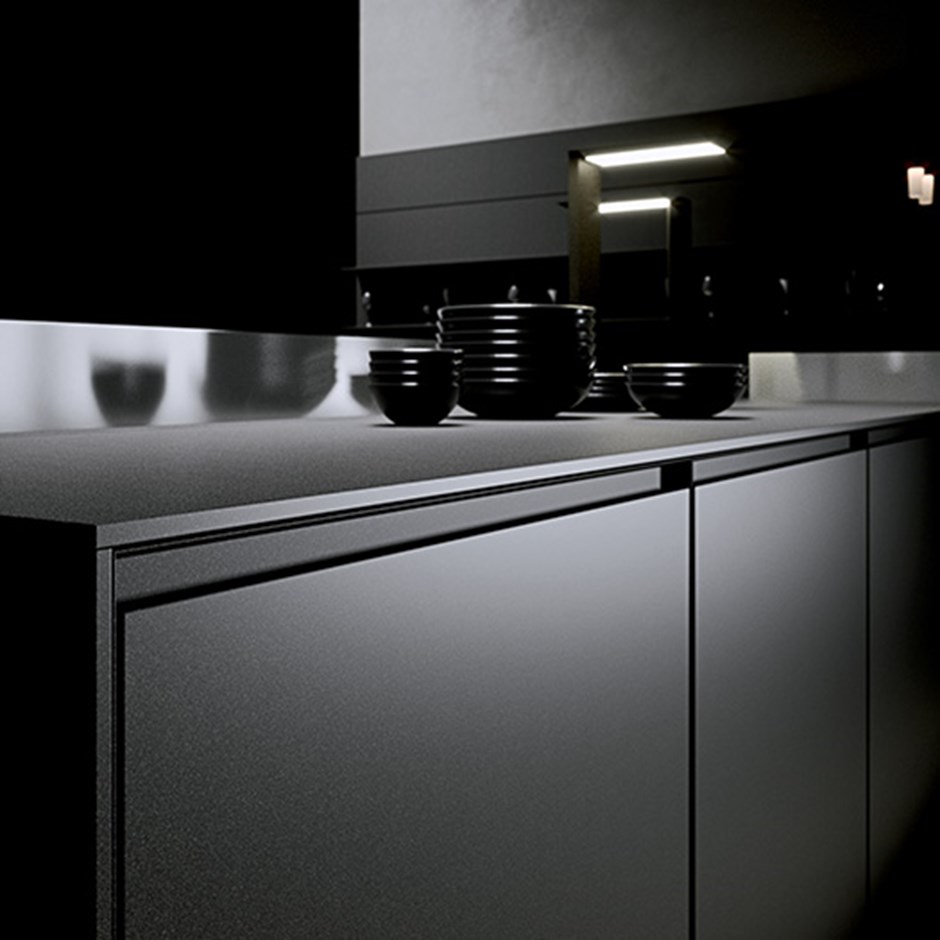 Framed door 
A distinctive feature of this kitchen range is the "Floating Core" door. The sturdy aluminium frame allows the use of slim front panels available in numerous finishes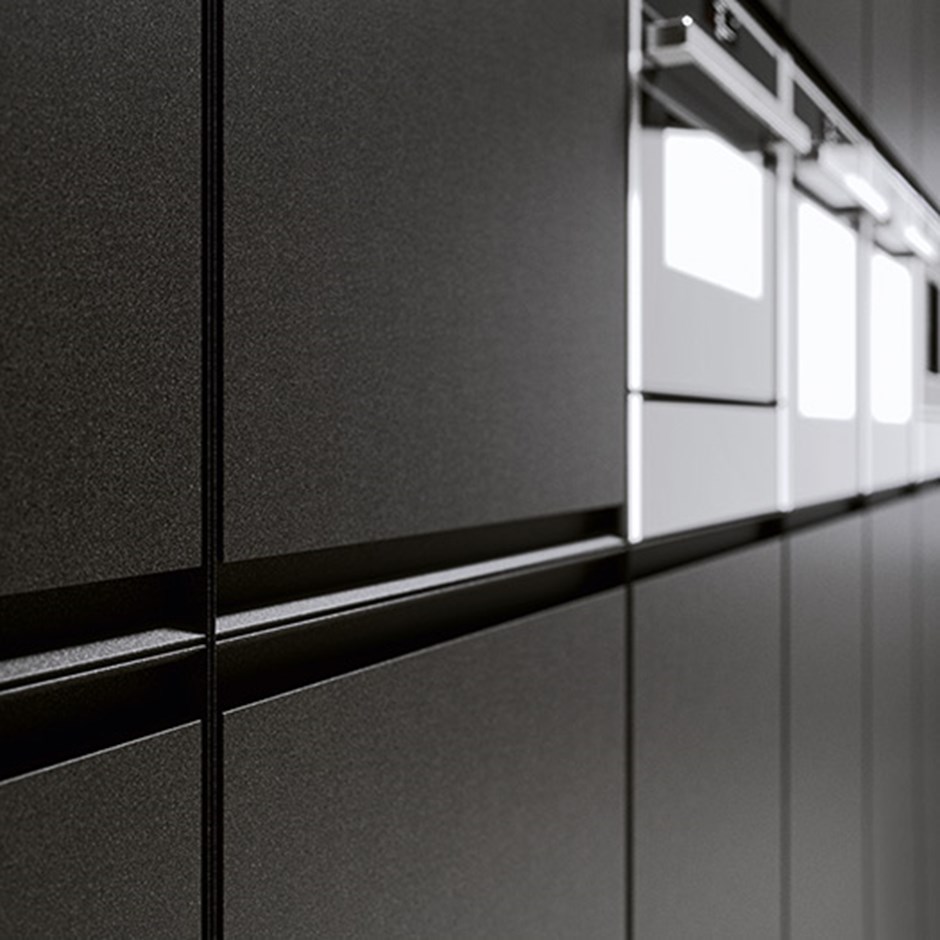 Fenix NTM
The AKB_08 kitchen range is available in the very modern Fenix NTM finish. You can read more about this amazing self-healing surface here.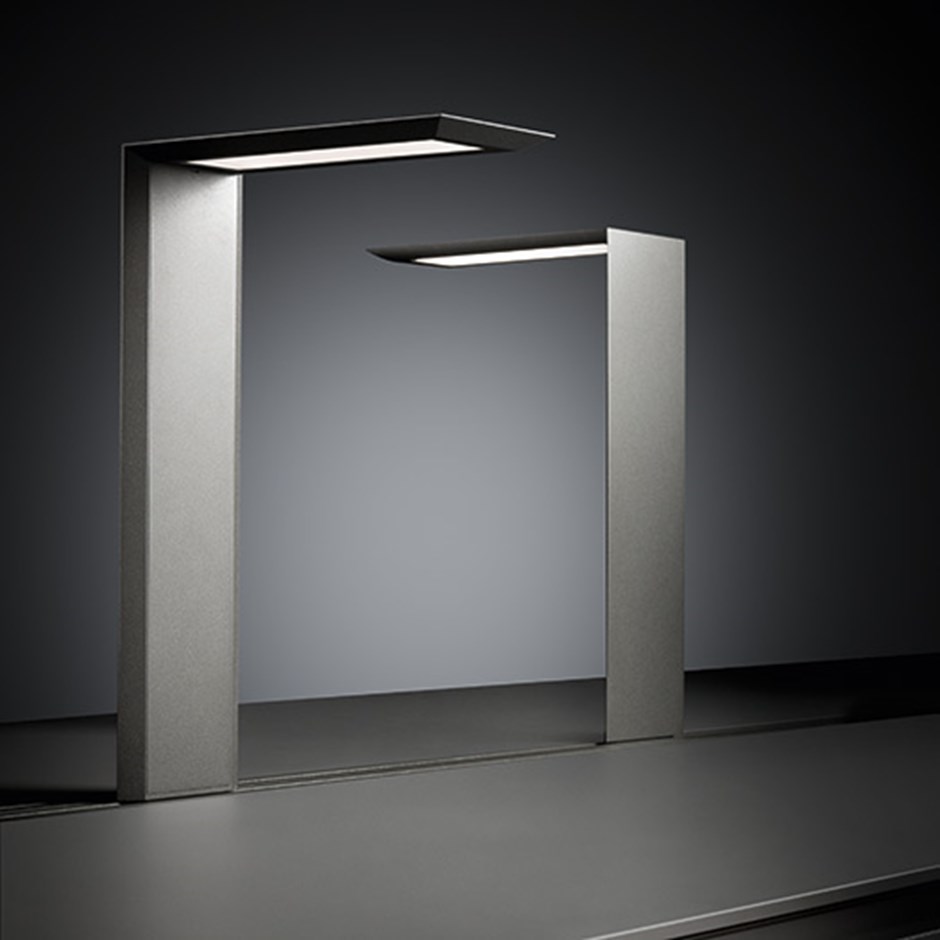 Focus on lighting
The AKB_08 kitchen range features a patented lighting design "Focus On". This design provides focus wherever you are working enabling the Llightshts to move along a fitted support guide. The minimal design offsets the amazing solution that this provides.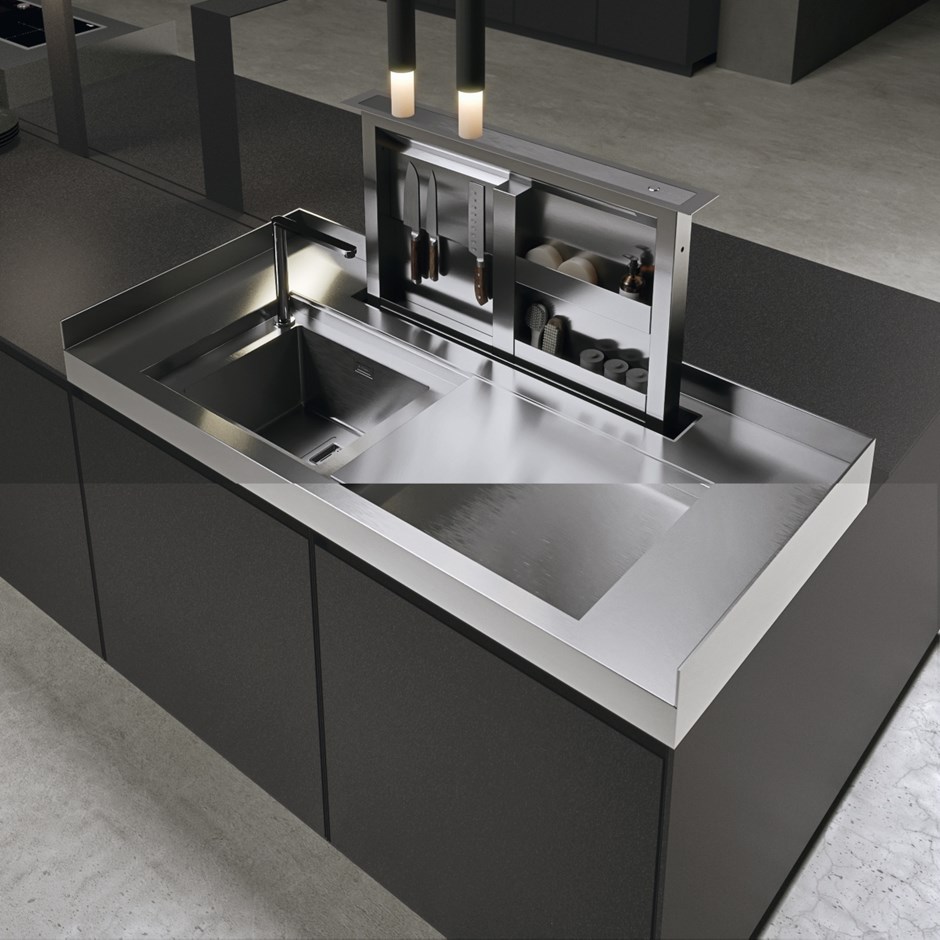 Easy access utensils
A pop-up panel next to the sink provides all the kitchen utensils you need for your food preparation. A thin steel plate slides over the sink to give you even more worktop space if needed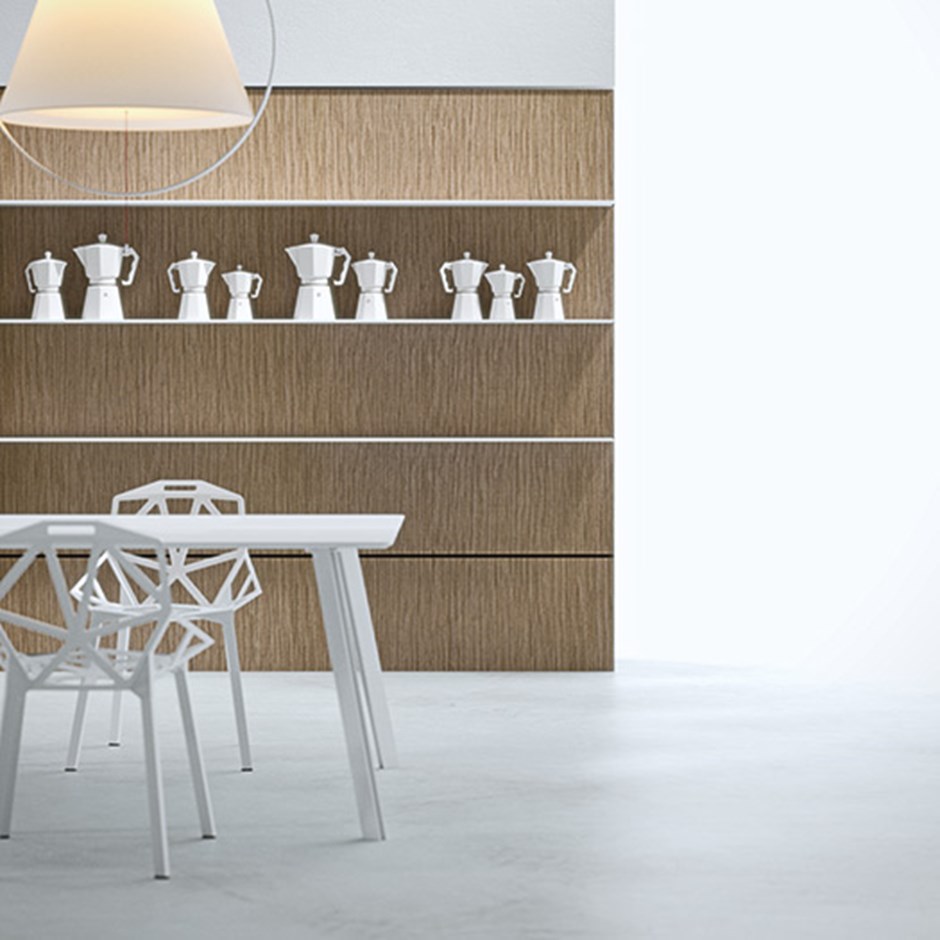 "Strato" boiserie
The Strato wood panelling allows you to extend the style of the kitchen into the living spaces. A variety of finishes and modular solutions allows you to create a look unique to your needs.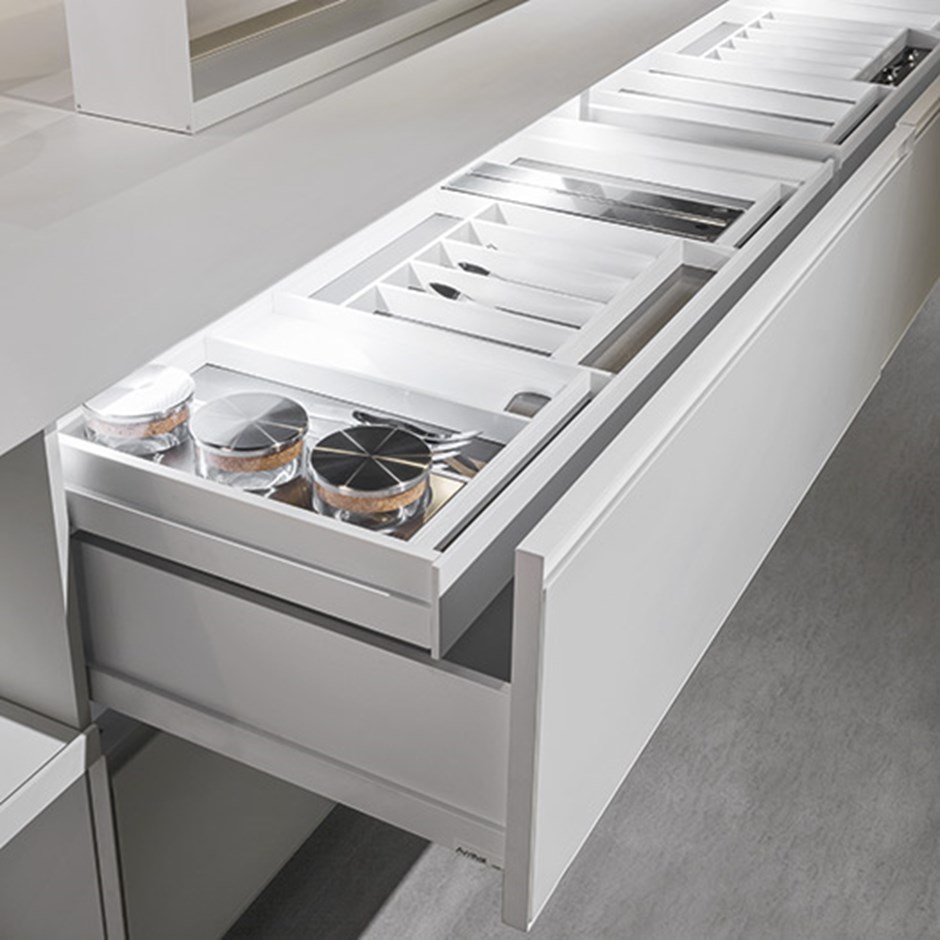 Internal drawer storage
Deep drawers with different internal options allow you to house both your cutlery and your pots and pans in the same place, optimising the use of space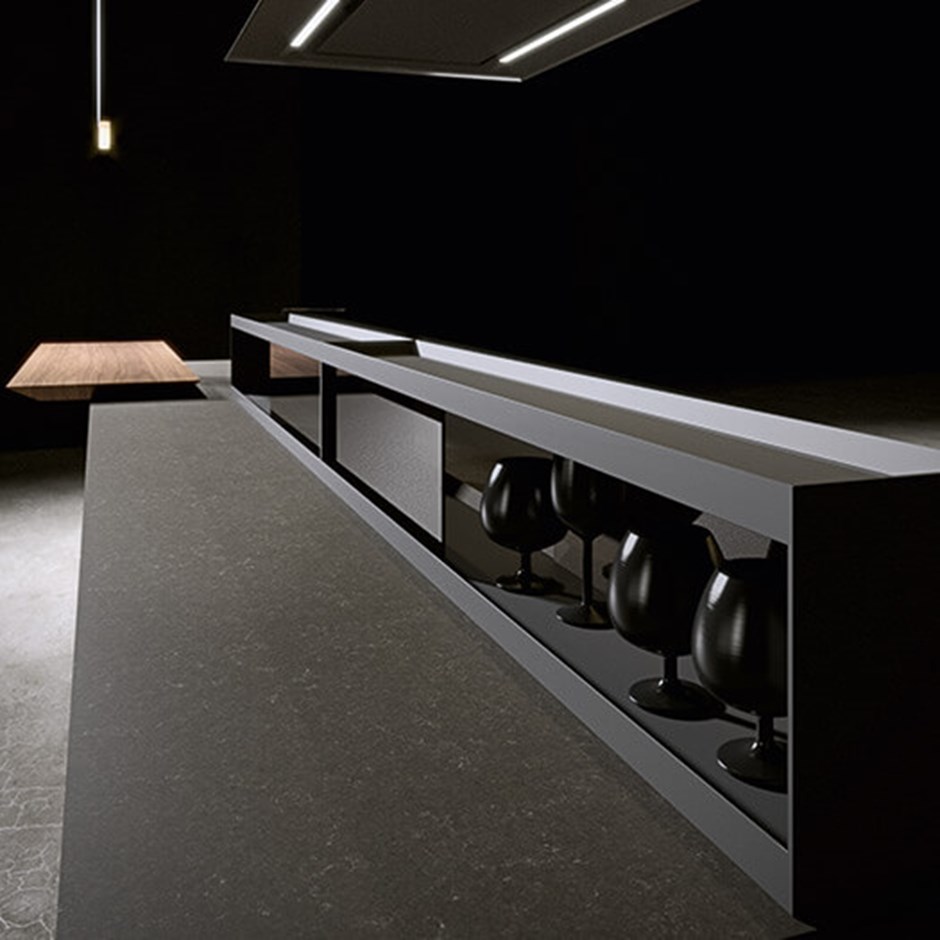 Storage solutions
The AKB_08 two-level storage area can act as a partition as well as housing a variety of kitchen items. It can be placed on a worktop, table or kitchen island as required.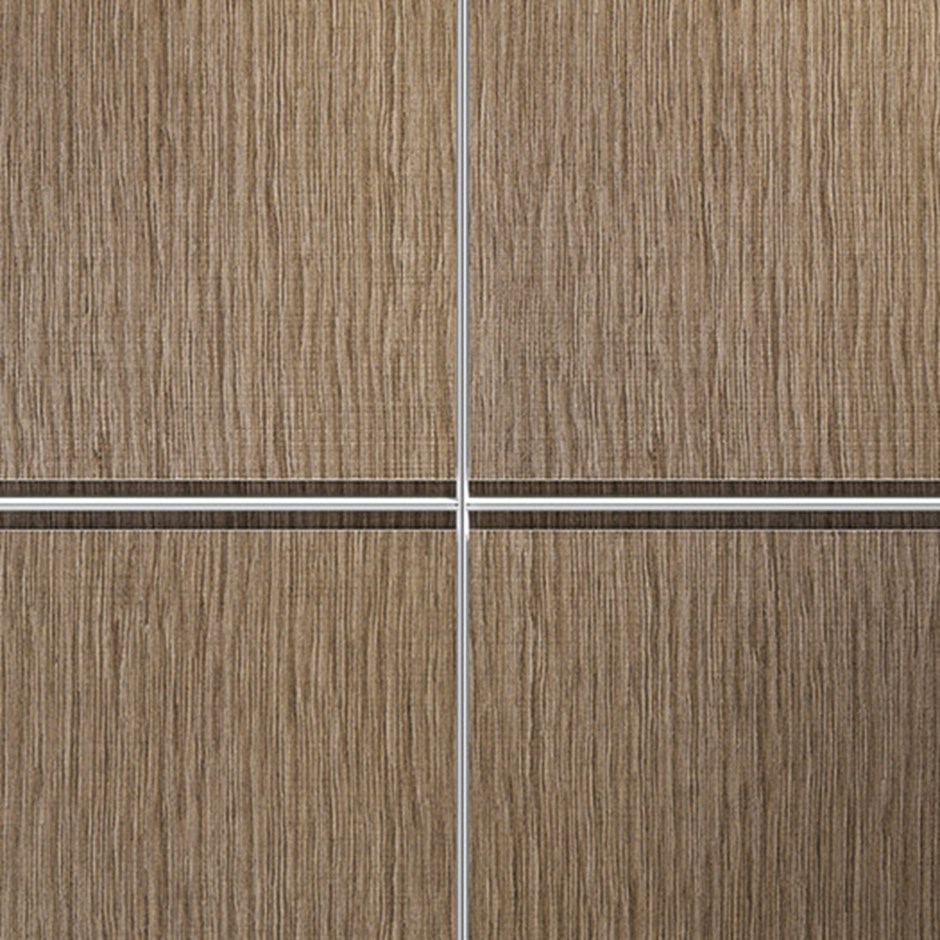 "Tissue" special wood
This is an aesthetic innovation in finishes which has raised textures impressed on the surface of the front panels to offer a tactile finish.
"Majestic" hood
The "Majestic" perimeter extraction hood uses satin-finish steel which compliments the sleek AKB_08 kitchen style.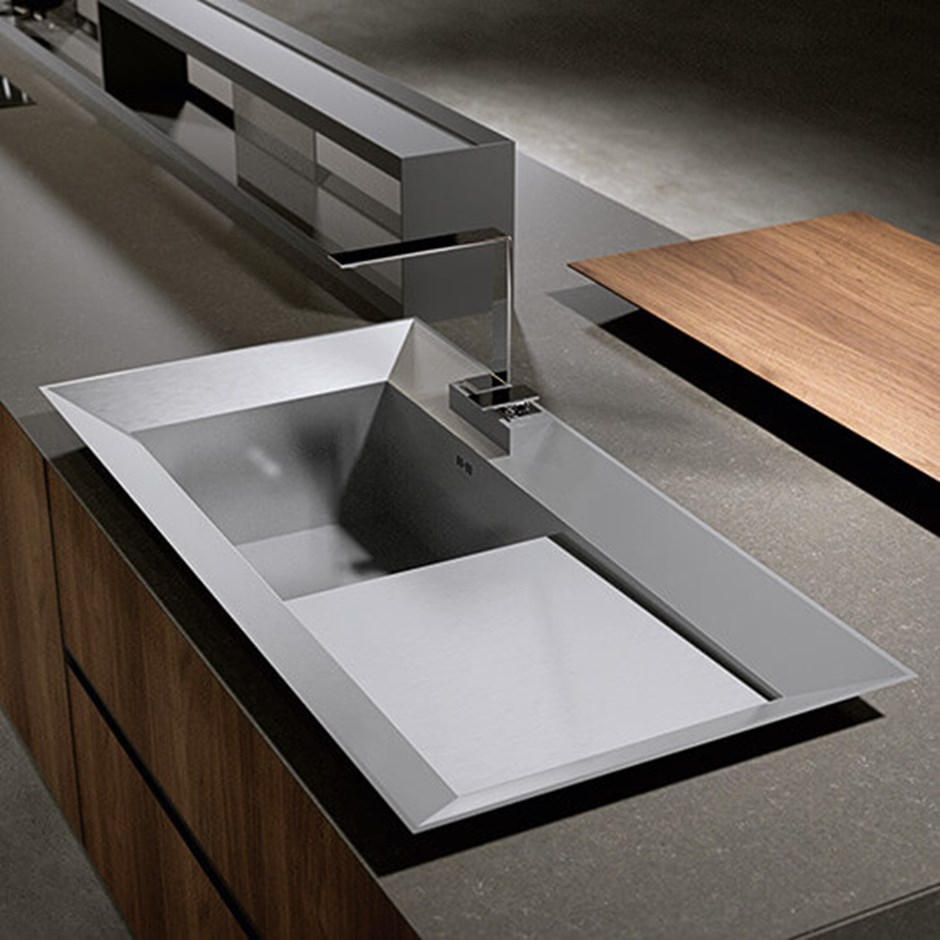 "Majestic" sink
This modern sink has raised steel edges which give it character and help keep your kitchen clean and dry, with splashes rolling back into the sink.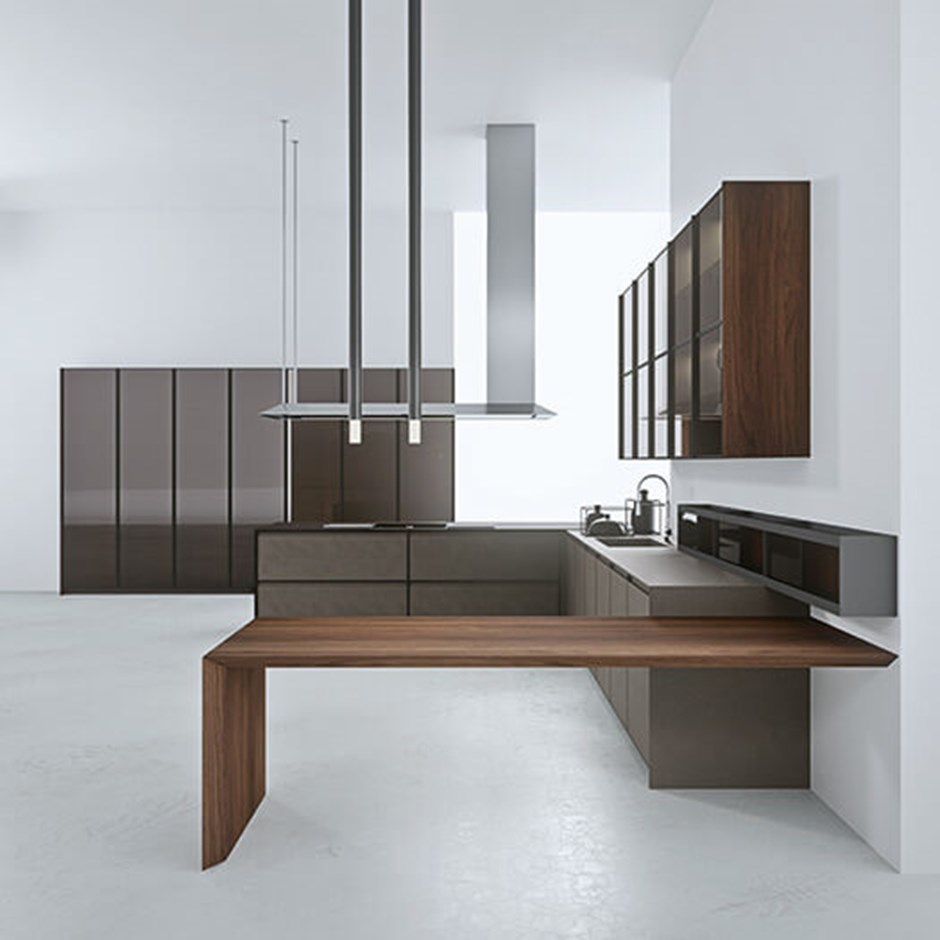 "Majestic" counter
The unique sloped edges on this kitchen counter create a client, refined and elegant look. An overhang option is also available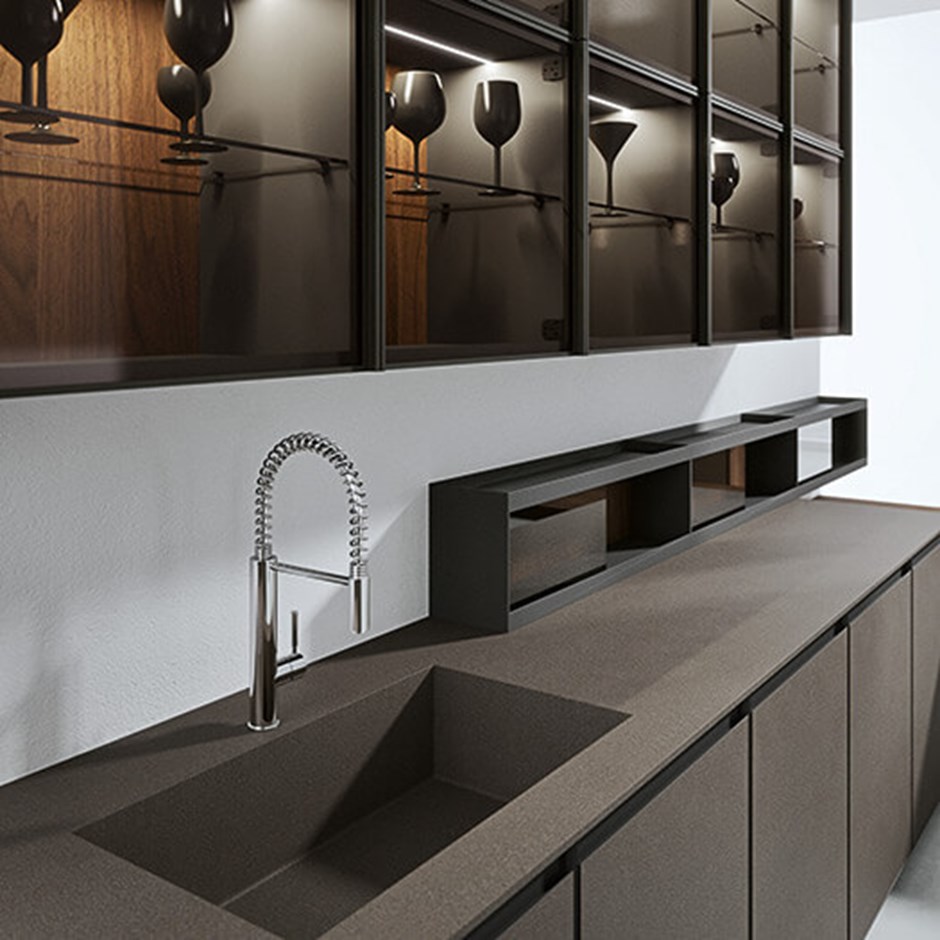 Seamless worktop and sink
The use of Fenix NTM means that worktop and sink can be completely integrated and seamless. The soft-touch, smudge-proof matt surface also has anti mould and antibacterial properties to keep kitchen spotlessly clean.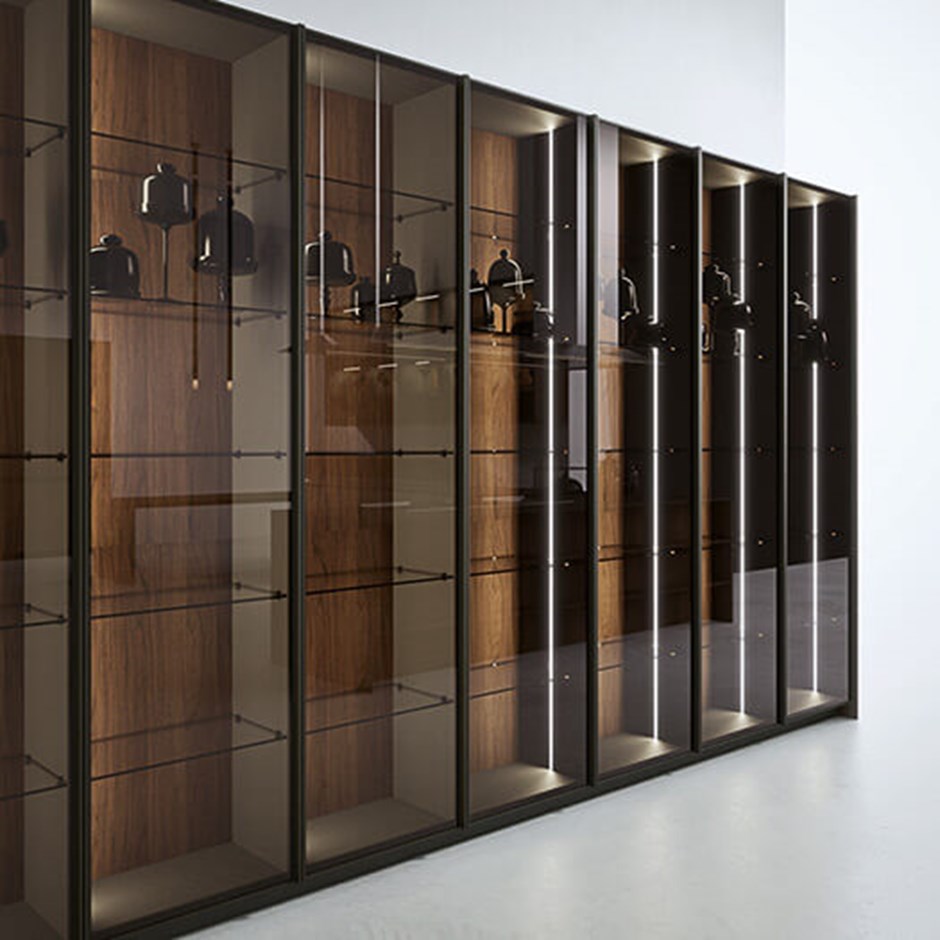 Glass display cabinets
Visual appealing glass display cabinets can be built into your kitchen, flush with your other units. An extruded burnished aluminium frame with glass in a smoke finish & visible back panels in any number of finishes can add style to any kitchen.
Integrated dishwasher
The modular Arrital kitchen with 75cm wide doors allows your dishwasher to be contained within a steel-finish opening housing with space for cleaning products too.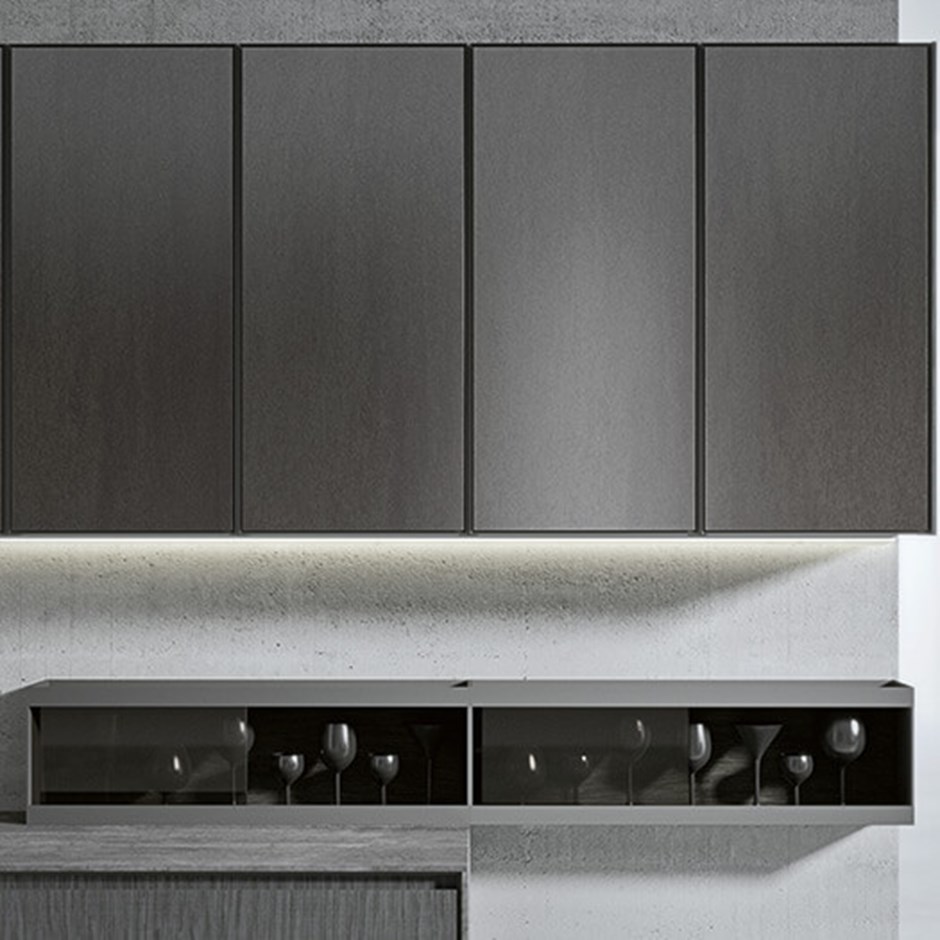 Oxidised lacquer
The oxidised lacquer used on the front panels is the result of special processing techniques, creating a unique and exclusive oxidised effect.
To find out more about this modern kitchen range visit our Plymouth kitchen showroom where you can talk to our experts, alternatively give us a call on 01752 787131.