Modern kitchens have dramatically moved on from the days when a microwave was seen as a new innovation in cooking. These days are kitchens can be crammed with tech to help our food storage, prep, cooking & everyday life that little bit easier.
Here we share some of the innovations that we supply to our customers:
DupontTM Corian® Charging Surface
Corian is a brand of solid work surface created by DuPont which we often use in some of your kitchen solutions. Their Charging Surface enables a wireless charging point to be included seamlessly within an area of your kitchen worktop. This convenient solution which requires no wires means all you need to do is place your mobile device in the relevant area
AEG Mastery Range
As AEG premium Partners, we love the selection of complimentary equipment on offer for your kitchen with the AEG Mastery range.
ComfortLift®
This innovative dishwasher where you can slowly slide the bottom drawer up to allow for easier loading and unloading. With a 3 drawer capacity, it also has AEG SoftGrip and SoftSpikes to protect your glasses safely and securely and uses AirDry technology to enable natural airflow to finish the drying process.
Hob2Hood
This intelligent hob system works in harmony with your hob via a wireless signal sent to turn on as soon as your hob is turned on. With a bright light to enable you to see your cooking clearly, it also has ambient light for a more subtle effect. Virtually silent, this hood clears your kitchen of excessive vapour and lingering odours.
Maxisense®
This is a dynamic hob which has a self sizing cooking zone. Place your pan on the cross, its size will be detected and the heat distributed to fit the base exactly.
Food Sensor
This oven provides a built-in food probe to measure exact temperatures inside the food to give you perfect results. The oven also enables you to tell your oven exactly how you want your food, i.e. rare, well done etc and it will cook your food just to your liking.
Customflex®
Customflex allows you to move and re-arrange the compartments in the fridge so it works exactly for you and your needs.
Whilst the above are products we've tried and tested, we've also come across plenty of other innovations in our research as the Internet of Things is making kitchen technology easily accessible.
Here are some of other interesting kitchen related items we've found:
Amazon Dash Wand
The Amazon Dash Wand is a small hand held device that enables you to shop with Amazon by scanning the barcode of an existing product you are about to run out of.  You buy the scanning device and it's like the scanning you see in supermarkets but just at home. You can even talk to it and to and for users in the US it's completely integrated with Amazon Alexa, which should be coming soon for UK users.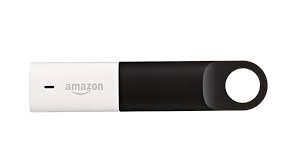 It generally has good reviews but whilst I can see it as a great idea for those who buy a lot from Amazon, if this technology could be extended to our UK supermarkets, I'm sure they would be on to a winner, revolutionising how we keep our kitchen stocked.  How great would it be if you could quickly scan a packet barcode before you recycle or bin it, which is added to a shopping list which you can then send straight to the supermarket.
From a quick search of the supermarket apps, I think only Asda's app is near to this allowing you to scan items on to a list which you can then add to the shopping basket to book a slot and arrange delivery or collection. It's a bit clunky but does work.
iFavine iSommelier Pro Smart Rapid Wine Decanter
If the perfect glass of wine is your thing, then this iSommelier is just the innovation for you, well that and if you have around £999 to spend. This device will oxygenate your wine fast, so you can be enjoying your tipple in minutes rather than waiting hours. There's a digital screen to view progress and a handy app for remote activation so busy wine connoisseurs can ensure they enjoy the perfect glass of wine.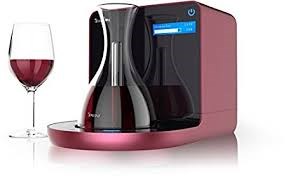 Magimix Vision Toaster
The Magimix Vision Toaster is the perfect way to get your toast just right. Does the toast ever pop up not cooked enough so back down it goes then you forget and burnt toast is your starting meal of the day? Hope it's not just me. There are a few see through toasters on the market, with Magimix being one of the most expensive, but it does also have the best reviews.
I imagine watching toast brown is a step up from watching paint dry, but this little is just thing to get the perfect piece of toast.
Joseph Joseph Titan 30 Trash Compactor
The Joseph Joseph Titan 30 Trash Compactor delays the tidieous, and generally avoided by most, task of emptying the bin by including a compacting function which means you can get three times more waste in. Coupled with an anti tear design and an odour filter, it pretty much covers the main irritations when it comes to bins.
Technology and innovation continues to evolve with exciting advances in the kitchen being made every day. Who knows what we'll be posting about this time next year?